Important Ankle Surgery Recovery Information

Ocean County Foot & Ankle Surgical Associates, P.C. serves patients who need guidance with ankle surgery recovery after one of our advanced procedures. We're here to help any patient who is experiencing a foot ailment, and you can choose between our two Toms River locations, our Forked River location, our Browns Mills office and our facility in Whiting. You can choose between our five office locations: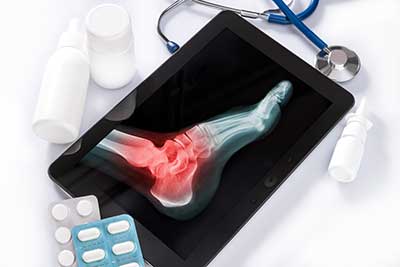 Toms River (2 locations)
Forked River
Browns Mills
Whiting
Recovering From Ankle Surgery
At Ocean County Foot & Ankle Surgical Associates, P.C., our doctors use state-of-the-art procedures for both diagnosing and treating your foot and ankle problems. Reducing your discomfort and guiding you through the healing process to restore you to the best quality of life possible is our goal. Whether it's the postoperative care or the surgical procedure itself, your well-being is our primary goal.
Plan To Take It Easy
Recovery from ankle surgery may take an average of six to eight weeks and perhaps sometimes longer. To reduce setbacks or delays in the healing process, patients should plan to rest and ease into full recovery over the next couple months after ankle surgery. Follow your surgeon's recommendations with respect to putting weight down on your ankle and always arrange for someone to drive you as necessary.
Discomfort and Swelling Reduction
Discuss your concerns about controlling any discomfort with your doctor before the surgery.
Most patients only require relief from postsurgical pain for a day or two following the procedure.
Therapeutic cold packs can be used to relieve some of the discomfort and reduce the swelling of the affected area.
Cold packs can also be applied to the back of the knee for relief.
You should keep your ankle elevated as much as possible to keep it from swelling.
Call Us Today To Discuss Your Ankle Surgery Recovery
Begin your path to recovery by calling one of our New Jersey offices to speak with someone and schedule a consultation with our doctors.