OCEAN COUNTY FOOT & ANKLE SURGICAL ASSOCIATES, P.C. IS PLEASED TO ANNOUNCE THAT OUR VERY OWN DR. MICHAEL PLISHCHUK HAS BEEN NAMED CHAIRMAN OF FOOT AND ANKLE SURGERY AT DEBORAH HEART AND LUNG. CONGRATULATIONS, DR. PLISHCHUK!
May 12, 2017
About Michael Plishchuk, D.P.M.
Dr. Plishchuk is a graduate of the Temple University School of Podiatric Medicine in Philadelphia. His residency was served at Kennedy Memorial Hospitals in Stratford, Cherry Hill and Turnersville, New Jersey. Dr. Plishchuk has worked with patients at some of the most prestigious and well respected medical facilities in the area including Robert Wood Johnson Hospital and the New Jersey Surgery Center, both in Hamilton, NJ. He specializes in all aspects of foot and ankle medicine and surgery, including wound care and limb salvage. Dr. Plishchuk is board certified in Hyperbaric Medicine by the Undersea and Hyperbaric Medical Society and by the American Board of Podiatric Orthopedics & Primary Podiatric Medicine. His professional memberships include the American Podiatric Medical Association and the New Jersey Podiatric Medical Society.
PEDAL PRESENTATION OF SUPERFICIAL ACRAL FIBROMYXOMA - A CASE REPORT
March 20, 2017

Robin Lenz, DPM*
Rene Kafka, DPM†
Kevin Jules, DPM‡
Bradley W. Bakotic, DPM, DO§
Superficial acral fibromyxoma is a benign and slow-growing solitary soft-tissue neoplasm. Since being described in 2001, more than 100 cases of superficial acral fibromyxoma on the foot have been reported worldwide, none of which have been reported in the podiatric medical literature. Only nine cases of superficial acral fibromyxoma have been reported with presentation on the plantar heel. We report an unusual case of a 47-year-old Jamaican woman with a painful, erythematous nodule on her right heel that was diagnosed as superficial acral fibromyxoma. (J Am Podiatr Med Assoc 107(1): 72-75, 2017)
Read More »
February 22, 2017
All age-related chronic diseases may be caused in part by convergence of the basic aging mechanisms that underlie age-related tissue dysfunction, including chronic "sterile" (not pathogen-associated) inflammation, macromolecular damage, progenitor cell dysfunction, and cellular senescence...Read More »
FIRST METATARSAL HEAD AND MEDIAL EMINENCE WIDTHS WITH AND WITHOUT HALLUX VALGUS
January 27, 2017

Robin C. Lenz, DPM*
Darshan Nagesh, DPM*
Hannah K. Park, DPM*
John Grady, DPM†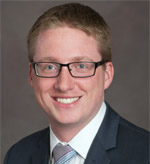 Background: Resection of the medial eminence in hallux valgus surgery is common. True hypertrophy of the medial eminence in hallux valgus is debated. No studies have compared metatarsal head width in patients with hallux valgus and control patients.
Methods: We reviewed 43 radiographs with hallux valgus and 27 without hallux valgus. We measured medial eminence width, first metatarsal head width, and first metatarsal shaft width in patients with and without radiographic hallux valgus.
Results: Medial eminence width was 1.12 mm larger in patients with hallux valgus (P < .0001 ). Metatarsal head width was 2.81 mm larger in patients with hallux valgus (P < .001 ). Metatarsal shaft width showed no significant difference (P = .63).
Conclusions: Metatarsal head width and medial eminence width are significantly larger on anteroposterior weightbearing radiographs in patients with hallux valgus. However, frontal plane rotation of the first metatarsal likely accounts for this difference. (J Am Podiatr Med Assoc 106(5): 323-327, 2016)Read More »
DR. MICHAEL FELICETTA JOINS OCEAN COUNTY FOOT AND ANKLE SURGICAL ASSOCIATES, P.C.
March 8, 2016
TOMS RIVER, NJ – Ocean County Foot and Ankle Surgical Associates, P.C. has announced that Dr. Michael Felicetta, a Toms River-based foot and ankle specialist, will merge his practice with their organization. Dr. Felicetta has over 38 years of experience in general podiatry and diabetic foot care. His office will serve as a new location for the well-known foot and ankle group.Read More »
IVYRADIO - PLANTAR FASCIITIS - DR. MEGAN LUBIN
March 4, 2016
Plantar fasciitis, a condition that results in pain and discomfort on the bottom of your foot and in your heel, affects patients of all lifestyles. Luckily, 80% of patients who receive treatment will find relief within one year. In this podcast with Ivy Rehab, Dr. Megan Lubin of Ocean County Foot and Ankle talks about its causes, symptoms and cures.Listen to podcast »
OCEAN COUNTY FOOT AND ANKLE SURGICAL ASSOCIATES, P.C. ANNOUNCES NEW SUITE AT TOMS RIVER OFFICE
February 26, 2016
TOMS RIVER, NJ – Ocean County Foot and Ankle Surgical Associates, P.C., a well-known Ocean County based Podiatric office with three branch offices in Toms River, Forked River and Whiting, is now accepting patients at their newest location, a vascular suite in Toms River. Operating as NJ VAIN, or the New Jersey Vein and Arterial Institute, this new medical suite offers solutions to patients who suffer from peripheral artery disease (PAD) which causes poor circulation and blockages in the legs and feet.Read More »