Wound Care for Common Leg Injuries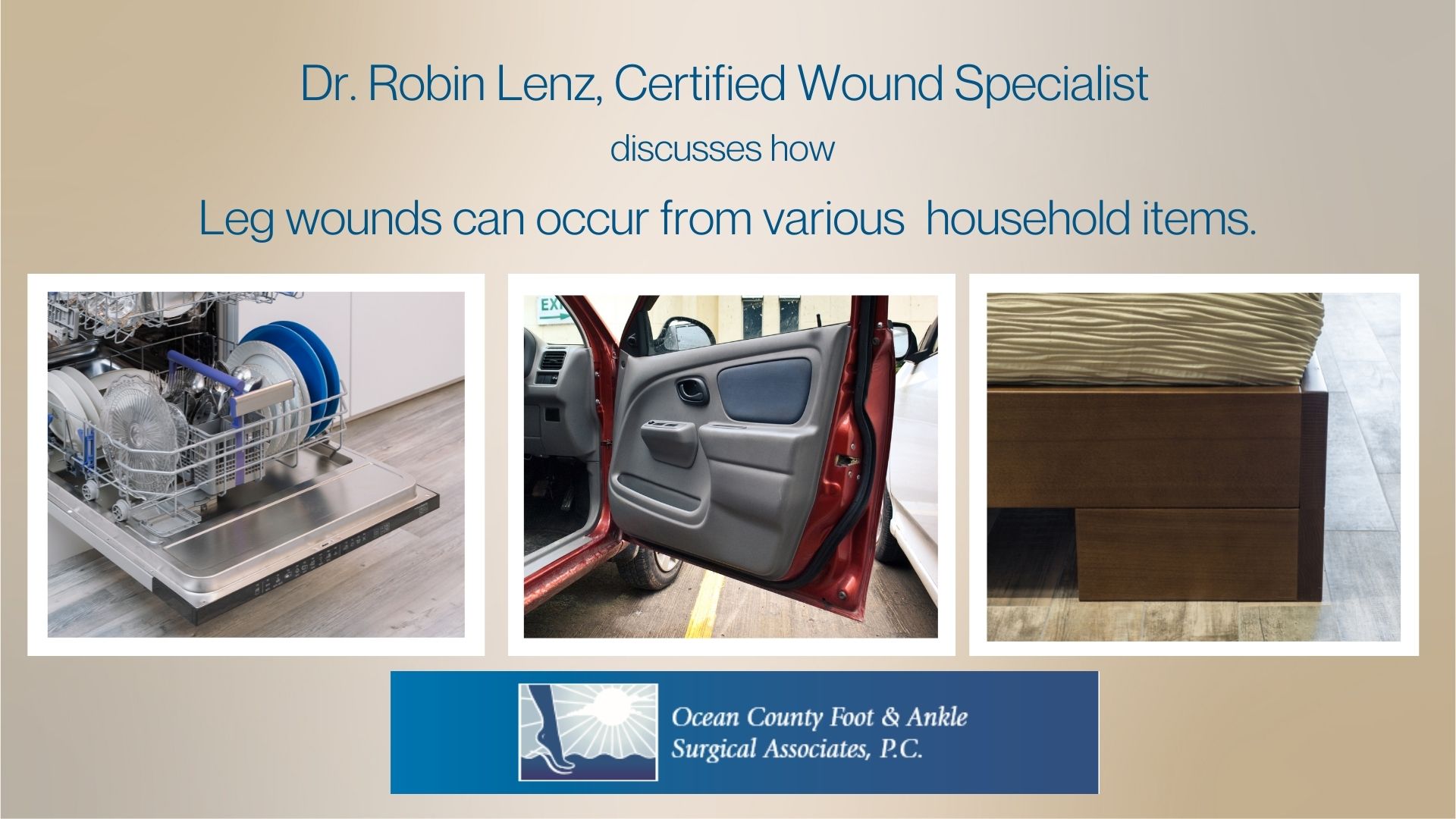 Leg wounds commonly occur from simple missteps around the home. Two frequent culprits for causing leg wounds are car doors and dishwasher doors. Both have sharp corners and are positioned at the perfect height to hit our legs.
Seniors and the aging population can be more susceptible to leg wounds. As we get older, our skin becomes thin so even a small bump can cause a wound or an ulcer.
Some wounds from accidentally hitting your leg against a sharp corner or object can be minor and treated with over-the-counter products such as Vaseline gauze and non-adherent gauze. However, larger wounds may take weeks, or even months to heal and require specialized treatment, such as wraps to control leg swelling, antibiotics to control infection, ultrasounds to evaluate venous and arterial disease and specialized dressings to optimize the wound environment. As wounds go through different stages, different dressings are necessary to maximize the best healing.
Our specialized wound physicians at Ocean County Foot and Ankle Surgical Associates are the best at treating injuries and wounds of this nature. We work with providers from local hospital emergency rooms, urgent care centers, dermatologists and vascular physicians who refer their patients to us for specific wound care. If you experience an injury that requires wound care, call our office to schedule an appointment for the fastest and most streamlined care. We look forward to healing you as quickly as possible with the minimum number of complications.
If you have a leg wound that requires medical assistance, especially if you are a diabetic, call our office immediately at 732-838-FEET.